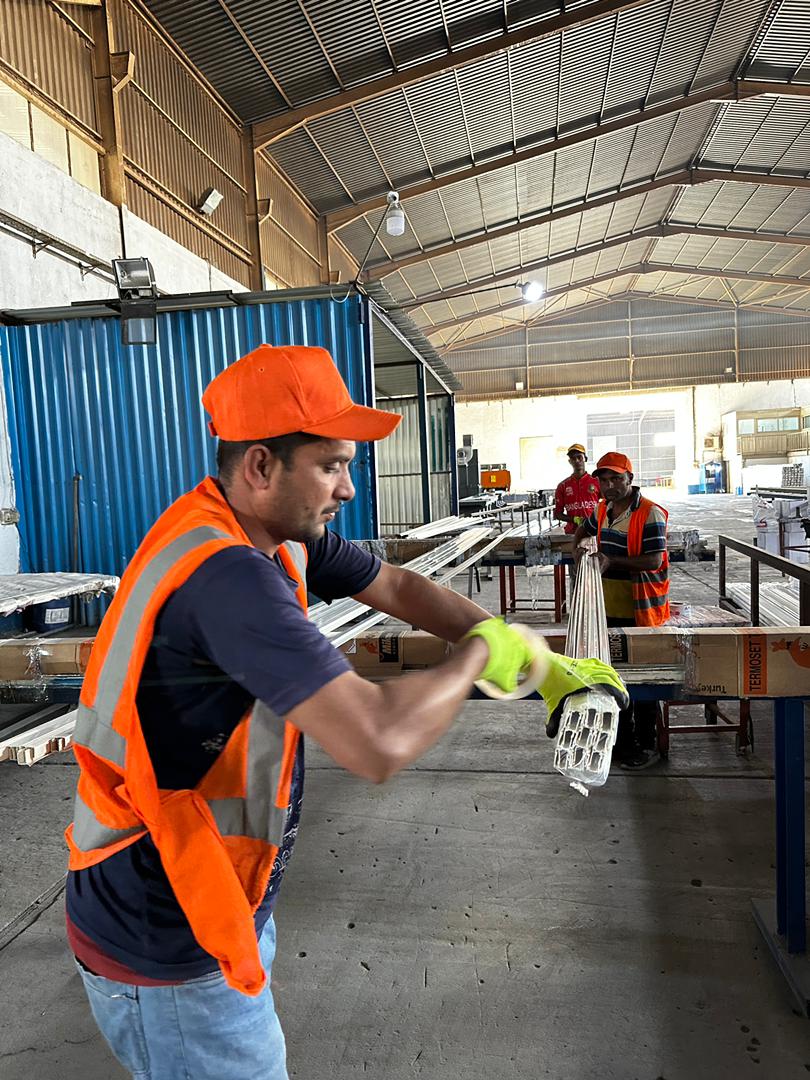 aluminum industry's best choice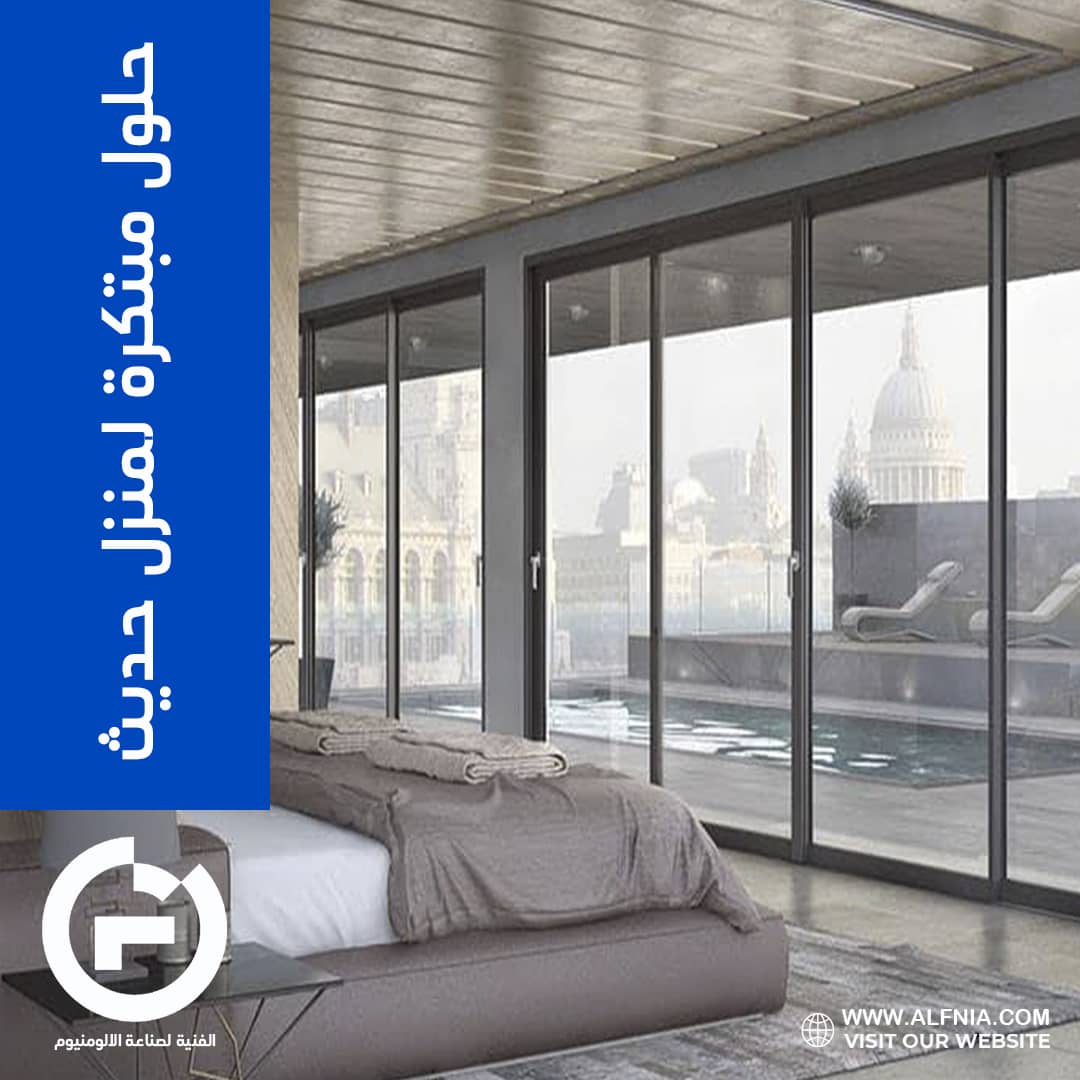 We have a professional team to prepare the best designs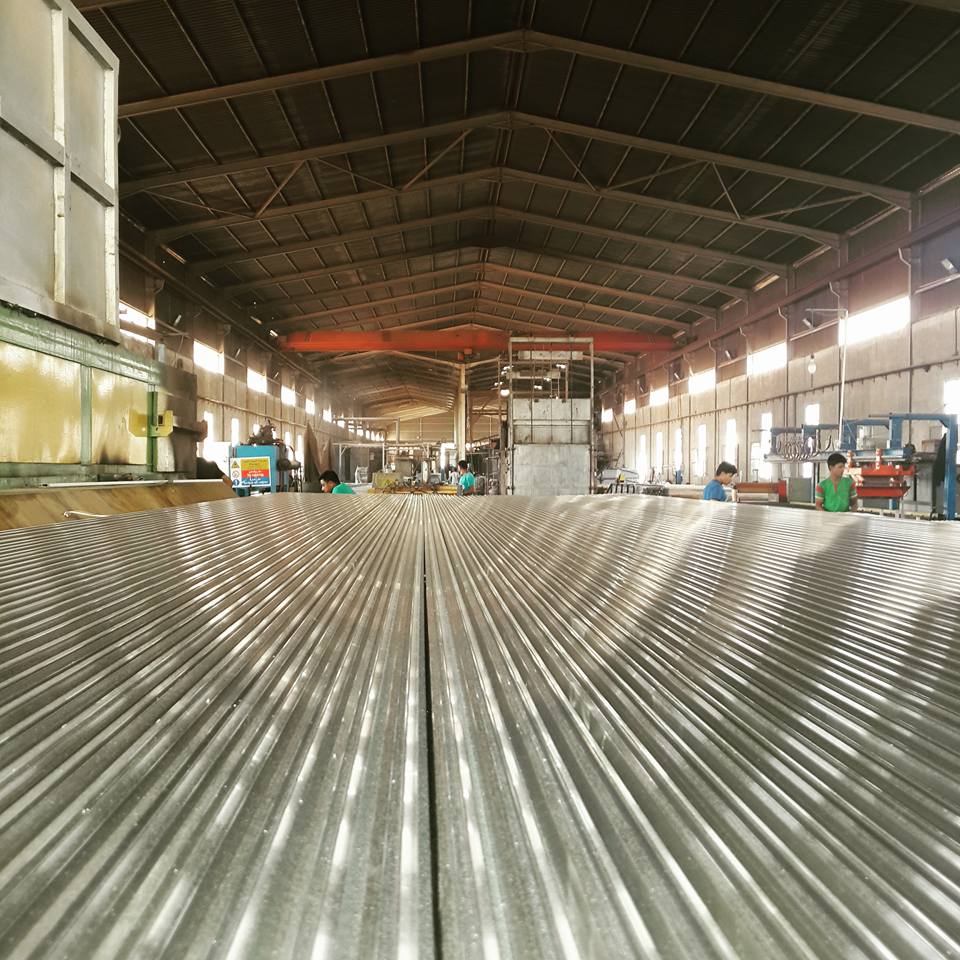 Applying the highest international quality standards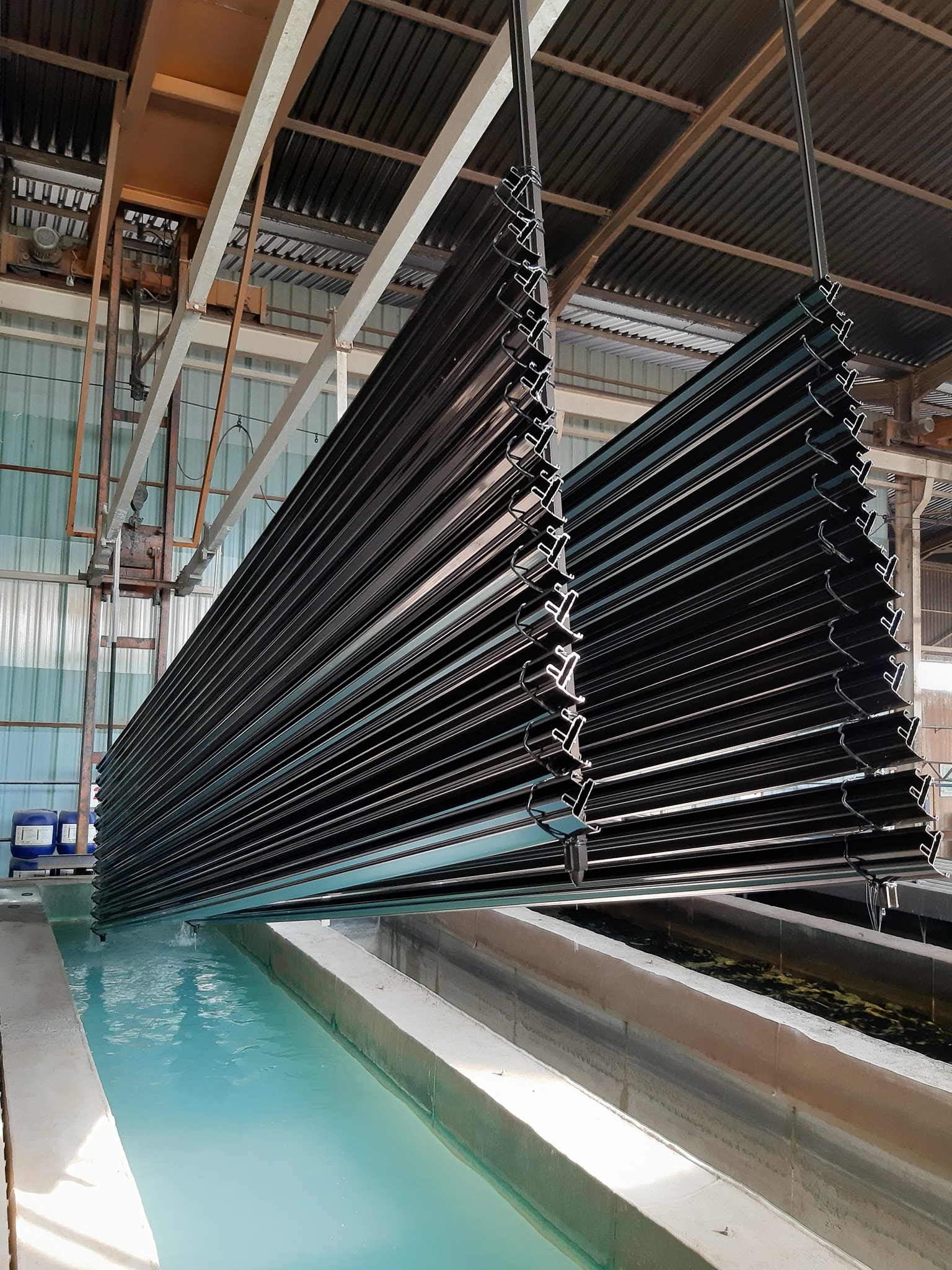 We have the expertise for the best solutions
Vision:
To be a market leader in providing products, services and solutions of the highest quality standards for architectural applications around the world.
Our Mission:
We blend design with innovative solutions that inspire our partners to create sustainable buildings and create value for all our stakeholders and society.
Our Values:
Honesty & Integrity, Quality .Law, property and professional ethics .Team spirit & embrace  new meaningful ideas .Safe & Green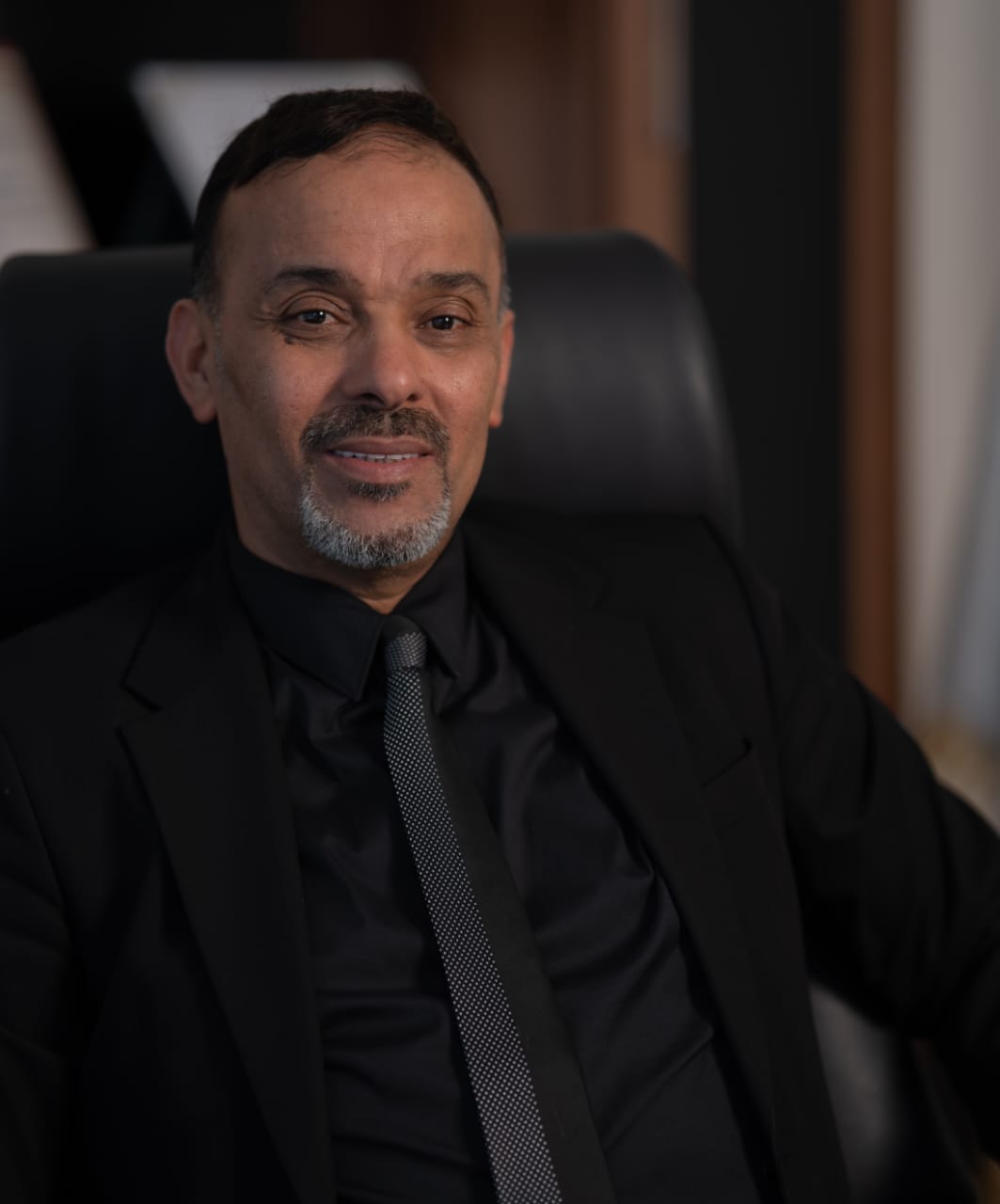 Chairman's Message:
In view of the important economic transformations the national economy is witnessing within its structure and the adoption of clear policies to work on moving the economic activity in our beloved country, pushing it towards advanced stages of the growth, development and allowing the private sector to contribute in achieving this by employing savings that lead to raising development rates which relies on modern technology and works to create new job opportunities that accommodate the unemployed and job seekers from among our countrymen after working on training and qualifying them and pushing them in this constructive economic march and benefiting from them in such a large strategic industrial edifice which will contribute to the implementation of economic policies until it is injected into the national economy body to nourish it, grow and accelerate its pace in a way that guarantees the support and protection of local production, which is very important and to pass many stages of growth in a short time according to a scientific methodology to raise the level and to join the levels reached by other developed countries and effective contribution to rebuilding our country through Participation and promotion of other industrial companies, whether small or large in the Libyan market, Which 100% relies on supplying their needs of aluminum from abroad, and It has been estimated through statistical studies, about 750 tons per month.
And from what is mentioned above, to achieve the goals which these policies were taken, and to cover the market needs, through local production, and to compete with global products, in terms of prices and quality, in accordance to the modern development and technologies used in the world, Al-Fania Company for Aluminum Industry saw the establishment of a factory for the production of aluminum billets and profiles. From laying the foundation stone on the 11th of July 2007 for its factory located in the city of Benghazi in the Sidi Khalifa district, where the factory was started on 15th of July 2009 and we are still modernizing and developing one of the largest Libyan factories.
Suliman Mohammed Alzwai
Al-Fania for Aluminum Industry
Since 11/07/2009, giving permission to launch and laying a foundation stone for building and constructing the aluminum sectors factory, with God's permission and grace, and with the hands of men from the people of this country, and the sacrifices and giving without borders, and as one team that showed patience and strength of determination enabled us to achieve what was a dream to become an embodied reality On the ground, as you can see, and through a process that lasted three years, he began to develop a comprehensive study for the implementation of such a huge work, the surrounding circumstances, and the problems and obstacles we might face, especially since it is the first attempt in Libya.
Design

99%

Check-up and follow-up

96%

Quality

90%

After sale service

80%

Development

81%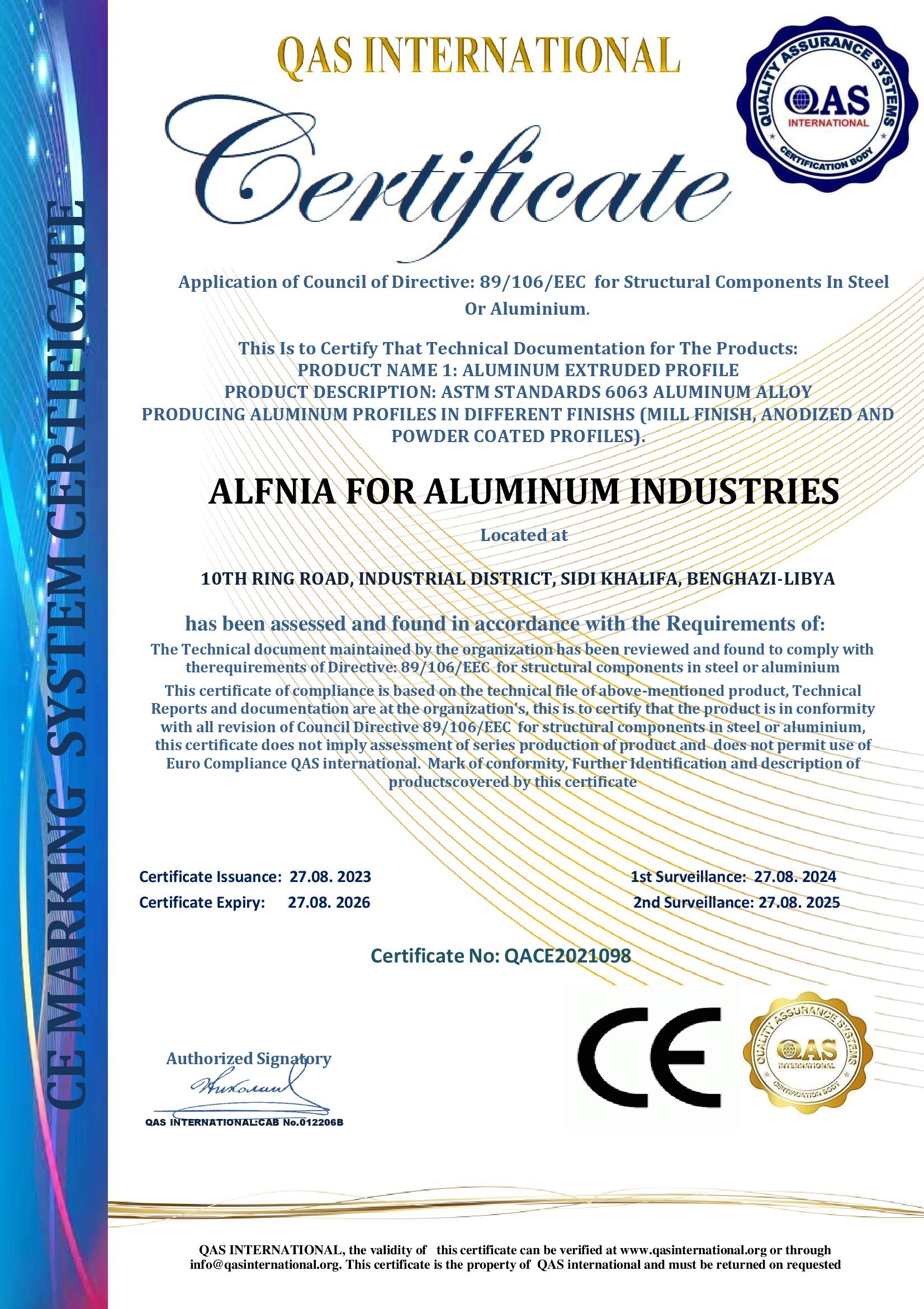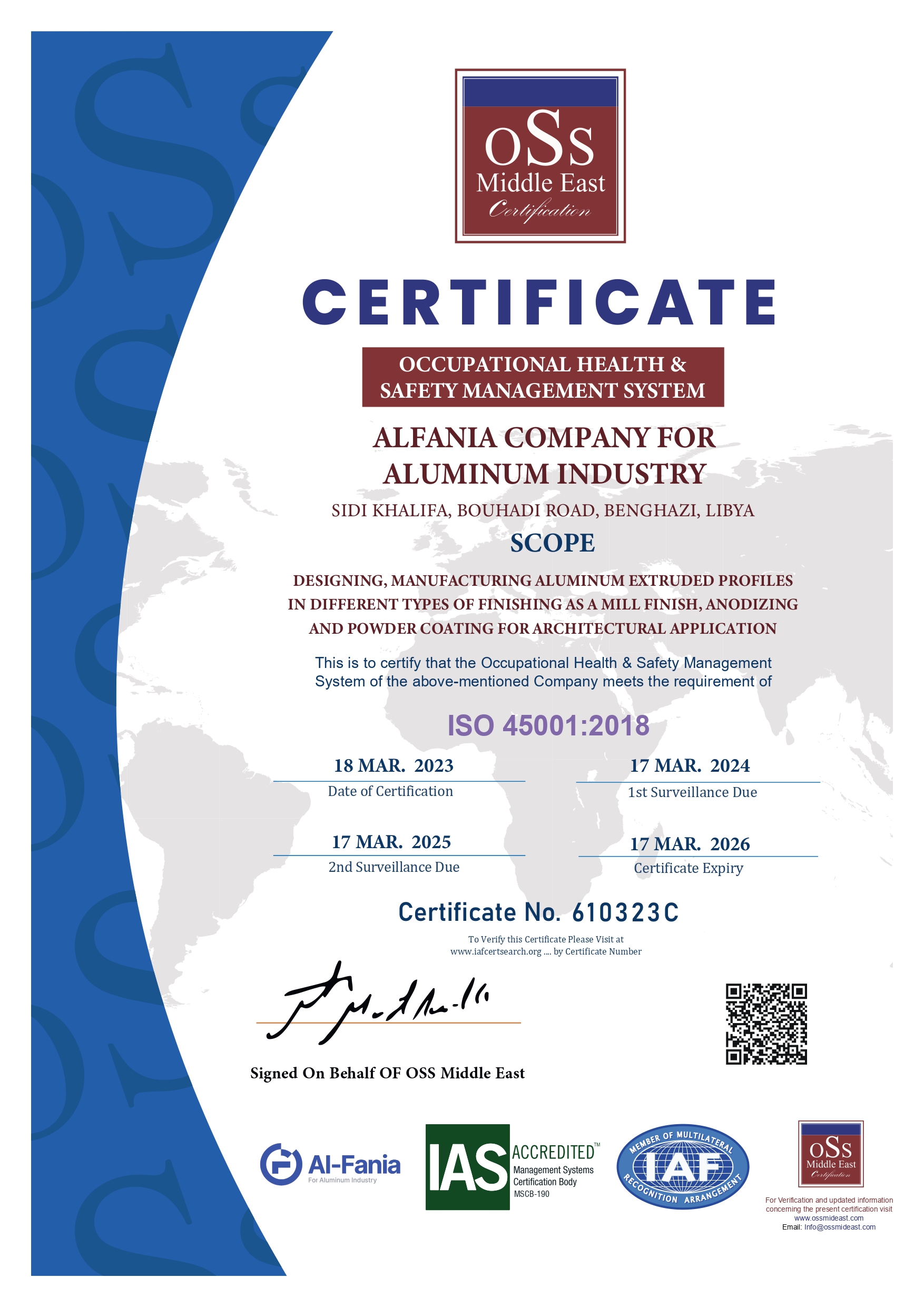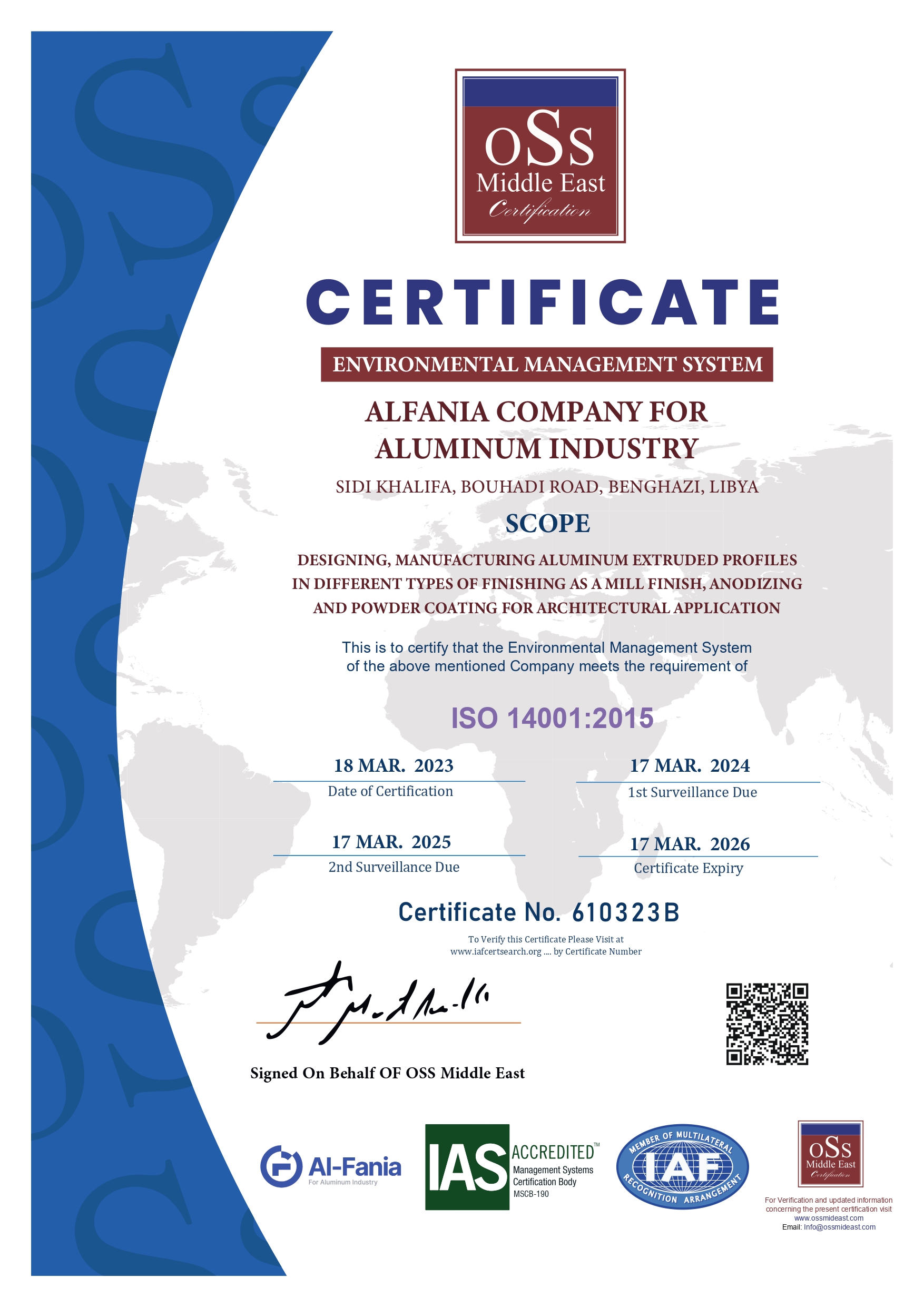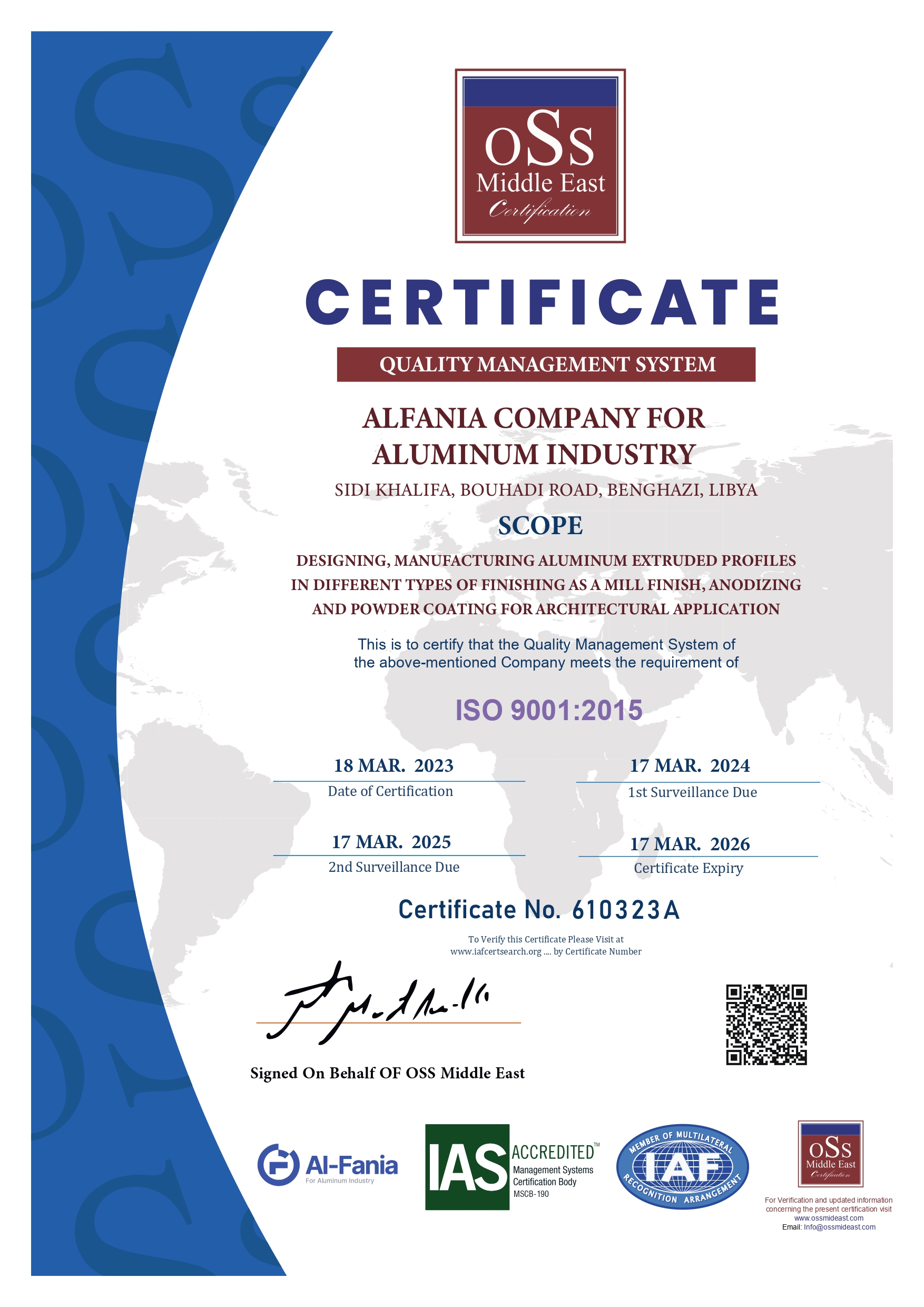 Chairman's directives
The management of the company, since its inception, and according to the directives and instructions of its general manager, relies on following the modern management method and what is compatible with the nature of our activity and taking its basics in carrying out our business and dealings with others…. We work as a single work team that has goals and aspirations to be achieved..using the best scientific and technological means in communication, documenting information, and methods of dealings, whether internal or external, for the purpose of achieving greater achievement in the least possible time.